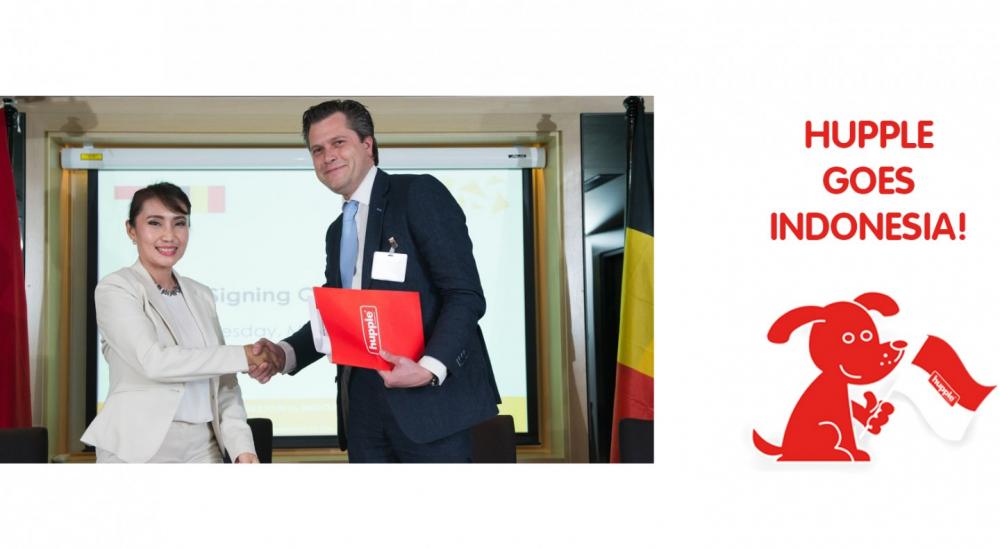 Hupple goes Indonesia
Indonesische honden blaffen voortaan 'hupple'
GOOD !D tekende net een contract in Jakarta voor haar Belgische hondensnoepjes van hupple!
Na Maleisië en Singapore kan nu ook Indonesië zijn trouwe viervoeters belonen met de hupple hondenkoekjes van Belgische makelij: vandaag sloot Good !D opnieuw een contract tijdens de economische missie in bijzijn van HKH Prinses Astrid.
Indopet Group zal binnenkort exclusief het merk 'hupple' verdelen in het Aziatische land, waar het over meer dan 130 eigen winkels beschikt.
GOOD !D is volop landen aan het binnen 'hupple'n'. Zo vertrok vorige week de eerste container richting Taiwan.
"We zijn erg blij om ook op deze enorme groeiende markt te mogen starten; ook hier zijn honden part of the family geworden. Het was weer genieten tijdens de bezoeken gisteren aan de petshops. Zo heeft onze klant bijvoorbeeld in elke winkel een groot hondenzwembad… het gaat dus erg ver. Ook hier zien we de tendens zoals in andere Aziatische landen: honden zijn een statussymbool en krijgen de beste zorgen" merkt Manuel Goossens (32), oprichter en managing director van GOOD !D – hupple op.