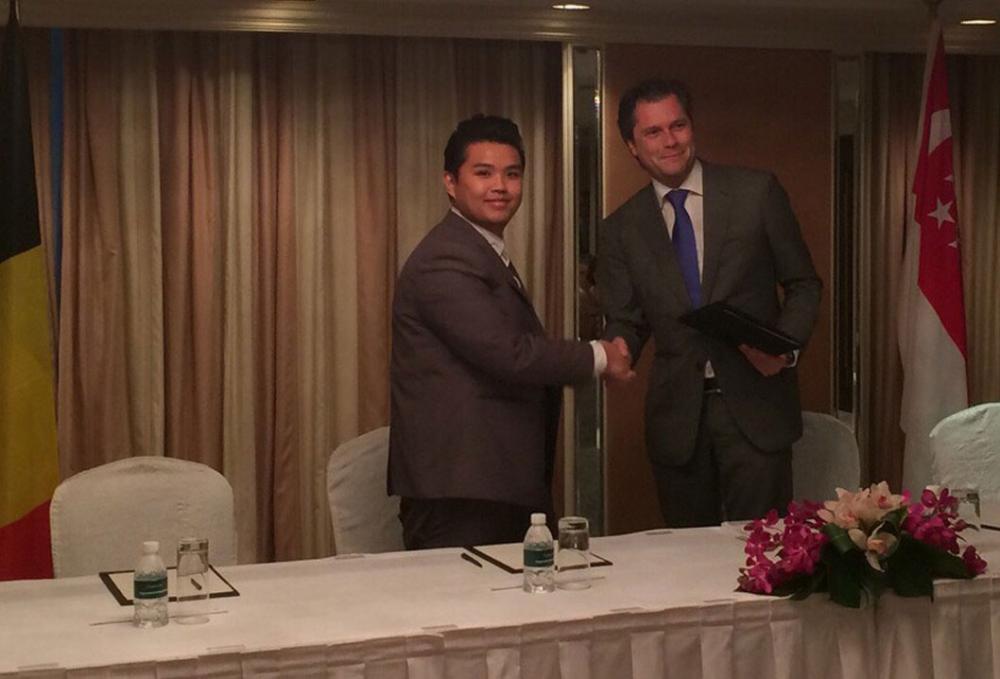 Hupple goes Singapore
Tweede hondensnoepjes contract tijdens economische missie
GOOD !D scoort ook in Singapore met Belgische hondensnoepjes van hupple!
Good !D sloot vandaag opnieuw een contract tijdens de economische missie in bijzijn van ZKH Prinses Astrid, ditmaal in Singapore.
B2K pet products pte. Ltd. zal binnenkort exclusief het merk 'hupple' verdelen in Singapore.
Het beschikt op deze groeiende markt over een uitstekende distributie via meer dan 150 winkels.
"Onze Belgische hondensnoepjes van hupple surfen mee op het kwaliteit en fijnproevers label waarvoor België bekend staat.
Ook op deze markt zien we dezelfde tendens als de andere Aziatische landen, honden worden meer en meer 'part of the family'.
Ze kopiëren ook deze westerse gewoonte, soms zelfs heel fanatiek. Van kleding tot valse nagels voor honden in een Aziatische dierenspeciaalzaak,
Ik kijk er niet meer van op. " lacht Manuel Goossens, oprichter en managing director van GOOD !D – hupple.