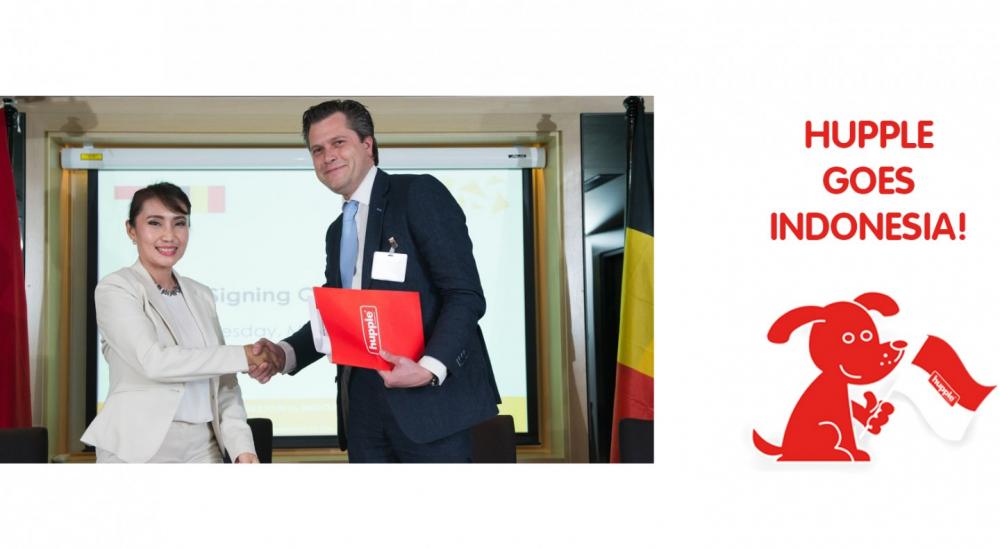 Hupple goes Indonesia
Indonesische honden blaffen voortaan 'hupple' GOOD !D tekende net een contract in Jakarta voor haar Belgische hondensnoepjes van hupple! Na Maleisië en Singapore kan nu ook Indonesië zijn trouwe viervoeters belonen met de hupple hondenkoekjes van Belgische makelij: vandaag sloot Good !D opnieuw een contract tijdens de economische missie in bijzijn van HKH Prinses Astrid.
---
Partnership Dogobox
Leuk nieuws! We werkten samen met Dogobox om de hupple producten nog beter op de kaart te zetten in België. Nieuwe hondeneigenaren kunnen namelijk gratis een Dogobox vol goodies oppikken bij hun kweker, kennel of dierenarts. Je vindt niet alleen een fullsize Puppy Starter, maar ook een leuke leaflet met een receptje, weetjes en andere tips & tricks.
---
New - Softy with fresh herbs
Hupple introduceert met veel plezier een nieuwe lijn met 6 soft treats aangevuld met verse kruiden. Van frisse munt tot kamille: elk kruid heeft een specifieke weldadige eigenschap voor honden. Zo zorgt rozemarijn voor een gezonde vacht, houdt look teken weg in de zomer en werkt gember verlichtend bij wagenziekte.
---
HUPPLE CHARITY: EEN HART VOOR DIEREN
Op donderdag 4 oktober gaven wij het startschot voor onze Charity actie. Vanaf dan geven wij bij aankoop van de With Love Box een deel van de opbrengst aan een goed doel. Elke maand gaan wij op zoek naar een mooi, onbekend of individueel initiatief. Dit zetten wij niet alleen in de kijker, maar we gaan ook samen met hen bekijken op welk vlak we hen het beste kunnen helpen. Zijn ze op zoek naar financiële steun? Of eerder naar producten om te verkopen op hun evenement? Of hebben ze een heel andere specifieke wens? We staan voor alles open!
---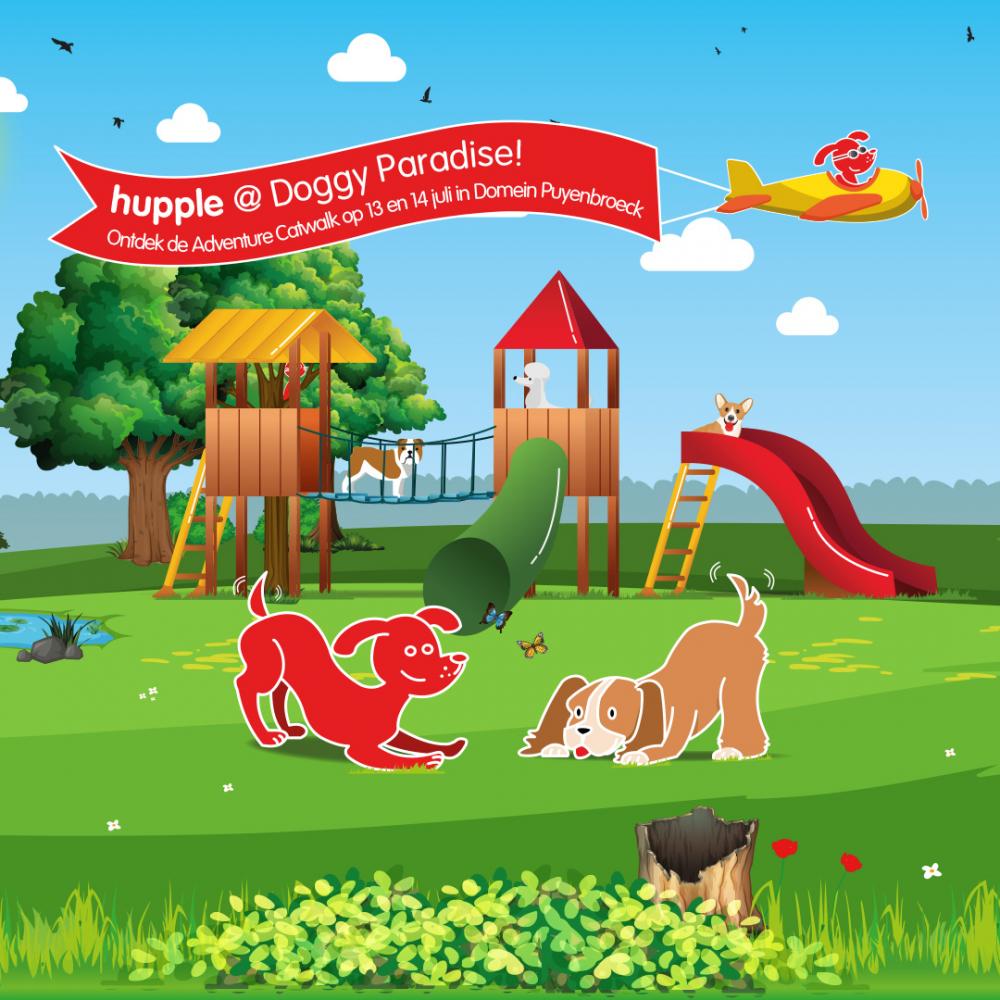 hupple - Doggy Paradise hondenfestival
Ontdek op 13 en 14 juli de hupple Adventure Catwalk tijdens het #DoggyParadise hondenfestival in Domein Puyenbroeck! Ga de uitdaging aan en ontvang een yummy beloning!
---